About me
Professional path
Experienced and passionate IT professional with exceptional knowledge of various infrastructure technologies, systems architecture design, industry best practices, service delivery and technical team management.
I have a passion for cutting edge solutions, business change and implementing transformation programmes. In work I embrace challenge, preferring roles in organisations undergoing significant transformation.
This can be seen in my personal life too with projects like this website, which runs without cookies, uses Azure CDN for performance and has automation from GitHub to Azure App Service.
While new technology comes as second nature, with a near eidetic ability to learn, I also push myself to learn things that don't come as easily, such as my learning of Spanish language.
Work experience
Previous jobs
Head of Technical Architecture
Marie Curie, London - 5,000 Employees
July 2021 to Present
Promoted internally.
TBC: Work in progress
TBC: Work in progress
TBC: Work in progress
TBC: Work in progress
IT Technical Architect
Marie Curie, London - 5,000 Employees
June 2019 to July 2021
Promoted internally.
TBC: Work in progress
TBC: Work in progress
TBC: Work in progress
TBC: Work in progress
IT Infrastructure Services Manager
Marie Curie, London - 5,000 Employees
May 2016 to June 2019
I was hired by Marie Curie to build and manage a new technical infrastructure team, discover and remediate failing infrastructure, mitigate operational and security risks, reduce operational costs and provide stable IT services to the charity.
Hired and managed 4 roles and several contractors within a newly formed technical team.
TBC: Work in progress
TBC: Work in progress
TBC: Work in progress
Senior Windows Services Infrastructure Analyst
Victoria and Albert Museum, London - 1,000 Employees
October 2013 to May 2016
Initially hired as an Application Support Analyst and became instrimental in the delivery of desktop replacement, Windows 7 upgrade and Office 365 migration. This led to being promoted to a Windows Services Infrastructure Analyst in July 2014 where I became responcible for Windows infrastructure and Office 365 enviroment, which then led to another promotion to a Senior Windows Services Infrastructure Analyst in September 2015.
Worked with the Infrastructure Services Manager to assist in planning of activities and training requirements for the Windows team assisting in delegating activities between the Windows team based on the team's unique skills and specialities.
Supported activities with regards to asset management. Documenting physical assets, support and licence information.
Documented various business processes to be handed over to other teams. Regularly coached and assisted in the development of other teams.
Worked very closely with the network and telephony project to ensure a smooth and successful Skype for Business rollout providing an enterprise voice solution.
IT Systems Manager
International Art & Antique Loss Register, Bath - 50 Employees
January 2010 to October 2013
I transfered from Loss Management Group to the International Art & Antique Loss Register as I was responcible for the IT services of the sister company after Loss Management Group was sold. With short notice, I had to step up and make sure IT services could continue without disruption, resulting in a significant sucessful infrastructure project.
Instigated an infrastructure renewal project that resulted in the successful overhaul of all company systems. All servers, network and telephony equipment were brought up to date.
Responsible for Windows servers, Active Directory, VMware and Network infrastructure such as Watchguard Firewall Appliances and Avaya PBX telephone systems in multiple sites.
Responsible for various tenders and suppliers who provided IT services. Hardware and software suppliers, managed telephone services, developers and offsite server hosting.
Managed the desktop replacement project from Windows XP to Windows 7. Migrated Microsoft Exchange to Google Apps for Business.
Project manager for website redevelopment. Selected developers through tender. Established key deliverables, budget and timescales. Building automated online services used by numerous auction houses, museums and police forces around the world.
Assisted Police in several criminal investigations providing computer logs to assist in investigations.
Created and maintained very detailed documentation for day to day activities, overviews of infrastructure, business continuity procedures and supplier contact information.
Provided onsite 1st, 2nd and 3rd line support to users in our offices in Bath, London, Paris and New Delhi. Provided remote support to users in our New York and Cologne offices.
Training
Formal classroom courses
Spanish - Level A1.1, A1.2, A2.1
Instituto Cervantes, London
March 2018 to December 2019
The Instituto Cervantes is the official Spanish Language and Cultural centre. It's a non-profit organization founded by the Government of Spain in 1991. Its mission is to promote Spanish language teaching throughout the world as well as Spain's co-official languages, in addition to fostering knowledge of the cultures of Spanish-speaking countries.
Microsoft Azure Solutions Architect - Technologies
QA, London
August 2019
This course covered manageemnt of Azure resources, including deployment and configuration of virtual machines, virtual networks, storage accounts, Azure Site Recovery, automated deployments, applications architecture, monitoring, telemetry, logic apps, Azure Cognitive Services and Azure AD including hybrid identities and role-based access control.
Leadership in Practice
Marie Curie, Glasgow
May 2018
Course run internally at Marie Curie, which gave the chance to practice the leadership skills developed in Senior Leaders' Workshops, an assessment process providing feedback on how you come across as a leader and further development opportunities to meet both your specific needs and those of Marie Curie.
TOGAF 9 Foundation and Certified
QA, London
June 2017
TOGAF 9.2 framework contains substantial guidance on what to do to establish an architecture practice and then how to use it in connection with planning the longer-term transformation of the enterprise (strategic architecture), and designing capabilities to support it.
Upgrading Your Skills to MCSA Windows Server 2012
QA, London
October 2015
The course covered the new features and functionality in Windows Server 2012 and Windows Server 2012 R2, including management, network infrastructure, storage, access control, Hyper-V, high availability and identity federation.
Administering System Center 2012 Configuration Manager
QA, London
January 2014
This course was a mix of in-depth instructor led training and hands-on labs where you I learned about the features, server roles and components included in System Center Service Manager 2012 SP1.
Certifications
Successful exams
Spanish A1 (A1.1 and A1.2)
Instituto Cervantes, London
June 2018
PRINCE2 Practitioner in IT Service Management
QA, London
September 2014
ITIL v3 Foundation Certificate in IT Service Management
QA, London
November 2013
MCSA: Windows Server 2008
Koenig Solutions, Delhi
April 2012
MCITP: Enterprise Administrator
Koenig Solutions, Delhi
April 2011
Achievements
Career achievements
Delivered £1.2 million cost benefit to Marie Curie
Marie Curie, London
January 2019
Architected migration project to Microsoft Azure, delivered by myself and my team, delivering £1.2 million cost benefit over three year period for Marie Curie.
Attended the Prince of Wales's 70th Birthday Patronage Celebration
Gardens of Buckingham Palace, London
May 2018
Nominated to attend on behalf of Marie Curie due to my achievements at Marie Curie.
Credited Technical Reviewer for Active Directory with PowerShell by Uma Yellapragada
Packt Publishing, Birmingham
January 2015
Technically reviewed content about PowerShell and Active Directory for technical accuracy and understandability prior to publication.
Photography
During my free time or when travelling I have a passion for photography and find it quite relaxing, especially landscapes and night photography where I can take my time to plan the composition and technical aspects. Some of my photos can be found on Flickr. There is a mix in quality, but I like to review them occationally thinking about how to improve shots with different exposure or composition, etc.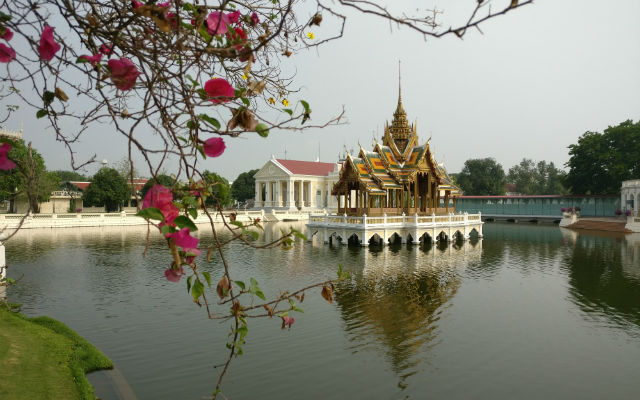 Learning Spanish Language
Learning language is something I find incredble difficult, but for a long time I have been slowly picking up Spanish, either through self learning, listening to family or attending courses at the Instituto Cervantes in London.